It was distressing seeing our older community locked down and isolated in Residential Care because of the COVID pandemic. It must have been so difficult for the residence and their friends and family not knowing when they could see them again. The staff of our local Residential Care facilities did all they could to fill the void and some residence felt the isolation more than others.
We became aware of a small group of of Moroba Residential Are Care residence during a catch up a catch up with the CEO of the facility. With funding low there was not a lot we could do except organise a quick but a quick Charlie's Gift whip around. We raised funds so that each of these residents feeling especially low would receive a beautiful bouquet of flowers and a personalised card letting them know we were thinking of them.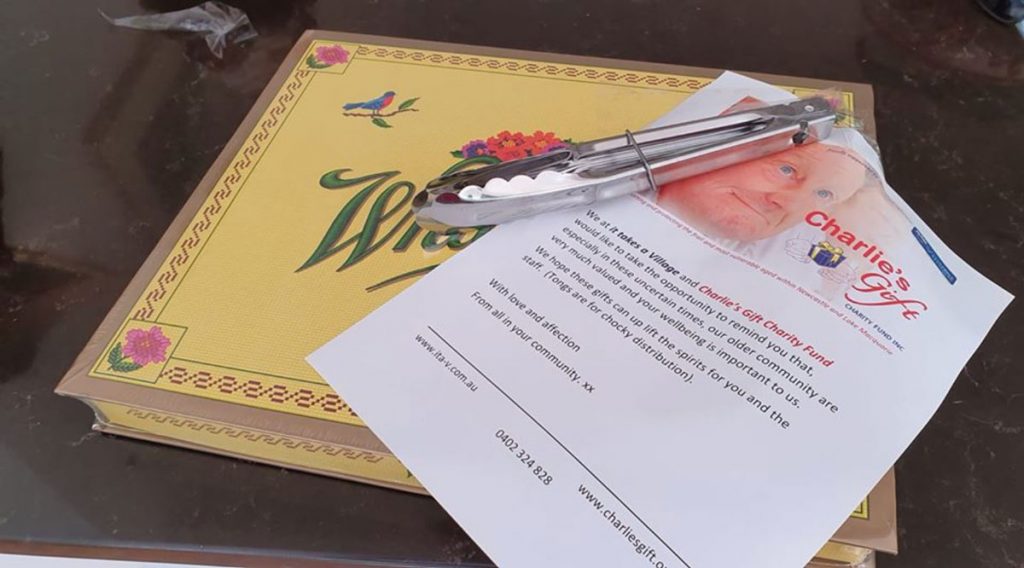 The staff supporting them were not left out and received a large box of COVID friendly chocolates (note the attached tongs) to share.
Thank you to all our Local Residential Aged Care services for your dedication and care of our older community during the COVID lockdowns, you are our local heroes.