Charlie's Gift dedicates our Tribute Pages to Frank Thompson, our founder's beloved friend and neighbour who loved Australian Bush Poetry as much as his trains.
A true local legend who deserves a bush poem of his own.
You Sir, may see a man,
aged with frailty.
The truth is, in fact, Sir
he is much more than you see!
He is, despite his many years,
a man of great integrity.
Frank Thompson is his name,
Australian born and bred.
Parents migrated from the motherland,
to ensure their son a good life led.
Frank is a man connected to the land;
beloved bush poetry fills his head.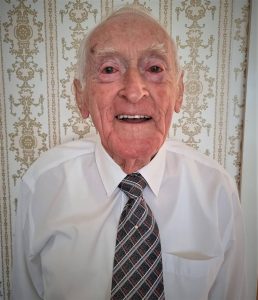 Frank is a gentle man,
just  like his dear old dad,
who ensured his fine son, Frank
lived a childhood of an Aussie lad.
A childhood, so says Frank,
more blessed than most boys had.
Yes, time's slowed down Frank's frame,
but his mind defies his age.
Just ask, and he'll recite a prose,
proudly taking centre stage.
Bushman's poems recalled word for word,
as though reading from a page.
A quiet man is Frank,
as independent as the weather.
Not an idle bone in his body,
sturdy by toil, hardy as leather.
Not a drinker nor a smoker,
just a fine man altogether.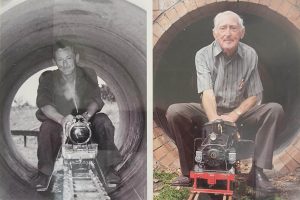 So Sir, take another look,
at the man that stands before you.
His life story worthy of a book,
reflecting a time you never knew.
A man you may ignorantly disregard,
blinded by a biased point of view.
Now listen to what I say, Sir,
'cause I'll say it loud and bold!
It is your loss not to know the man
named Frank Thompson, to behold!
Perhaps, weathered by his many years,
but worth more than solid gold.
Written in memory of Frank Thompson
By Shelly Spalding
15 January 2023
In Memory of the Friends We Have Lost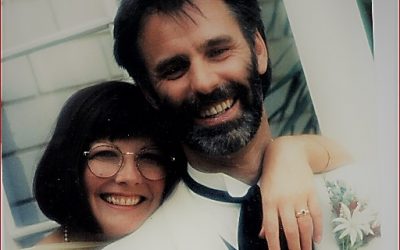 A fantastic husband, protective and supportive father, loving son, beautiful brother, wonderful in-law and friend to many, Brian was an honest, straight up and down guy, meticulous in all he did. Taken too soon at 61, the all-singing, all-playing, all-dancing Brian...
read more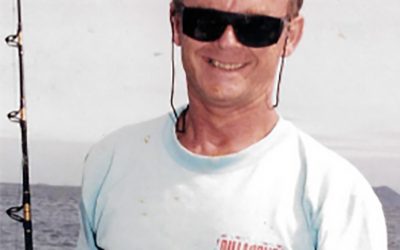 In Colin's own words, Colin was just a simple South Sea Islander from Aotearoa. A philosophy he took with him into a lifetime of leisure hours enjoying just about every known water sport. A lifetime that also included a career spanning three decades in the IT...
read more