Charlie's Gift values our current volunteers and welcomes our volunteers to come. It is their generosity of time and skills that takes 'a need for change' and turns it into a successful community enterprise.
We would like to introduce you to the fabulous volunteers that have helped us get this far.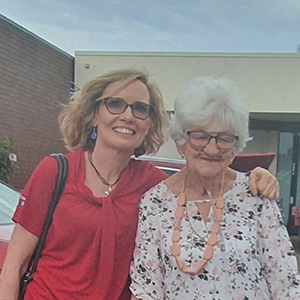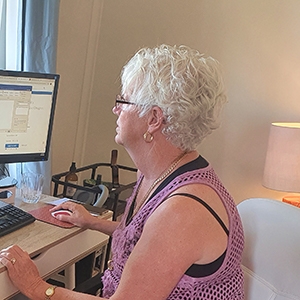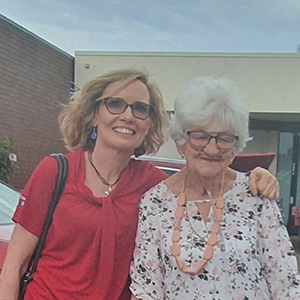 Shelly Spalding
Shelly is passionate about the well-being of our aged community and likes to share her knowledge and skills in occupational therapy and community aged care. She is especially passionate about providing companionship and support to our aged who may be experiencing, loneliness, depression, carer stress, and disconnect from their community.
Matt Thomas
Matt studied Electrical Engineering at UNSW before pivoting into the financial services sector where had a career for over 25 years, in diverse situations ranging from his own small business to a 6 year tenure as Managing Director and CEO of ASX listed Collection House Limited.
Matt presently is now self-employed and has a number of directorships,  advisory and industry association board positions and provides pro-bono mentoring and advice to start ups.  We are one of these start ups!. Matt is helping Charlie's Gift progress from an administration stage (setting the foundation) to an implementation stage (launching our program and achieving our mission) and we are very grateful for his support.
Matt is a Fellow of the AICD and has completed the GMP course at AGSM and the Proteus Leadership program at London Business School.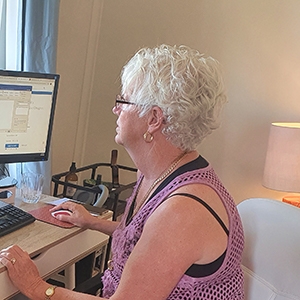 Leoni Hines
Leoni is creative, vibrant and a wealth of knowledge in all things graphic.  Leoni brought energy in the room just when it was needed and inspired those in her presence to tap into their creative side.  For many weeks Leoni was a constant presence in the office, a sound board, a confidence builder, a true artist. Her generous time with Charlie's Gift has ended for now so she can finally enjoy her retirement. Thank you Leoni – you were missed the minute you walked out the door.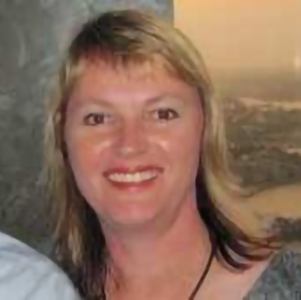 Susan Parson
We are so grateful to have Susan join the Charlie's Gift community to give administration support. Susan is fabulous at proofreading and editing our content and gives us reassurance that what we want to say is actually what we are saying. Susan volunteered with us early 2021 and she says she is enjoying the experience of watching Charlie's Gift evolve to provide companionship and support for older members of our local community. It's volunteers like Susan that makes all within Charlie's Gift feel like a team dedicated to reaching our mission.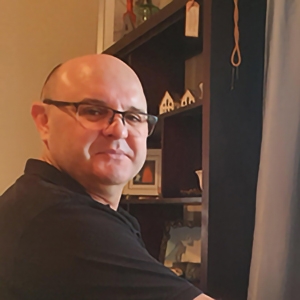 Michael
Michael developed an interest in Web Design and has been volunteering his time and skills to help more than one not-for-profit. Michael's quiet and patient demeanour has been such an asset. He listened to our ideas and then helped us turn them into reality.  Michael rarely takes a break, but if he isn't at his desk, you will find him with a large jar of jelly beans.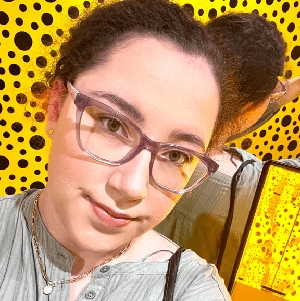 Jana Kruger
Jana is a graphic designer who graduated in visual communication design in 2020. She specialises in branding and logo design, print design, illustration and animation. She enjoys working with clients to create unique designs tailored to address their needs. She has experience working on various areas such as event planning, animation projects, and social media management. She's assisting Charlie's Gift in creating bespoke and bold designs for web and print.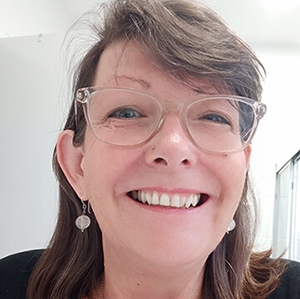 Delia Hoffman
In July 2022, Delia graduated with a BA (Distinction) in Sociology/Anthropology and English/Creative Writing at the University of Newcastle.  Her passion for social justice and social inclusion, coupled with her writing, editing and proofing skills, led her to the volunteer role she currently enjoys at Charlie's Gift (CG).  Her love of research and application of evidence-based need for change makes the intersectionality of the older person, the volunteer companion and the ease of access to resources and information a no-brainer in her mind. On the threshold of the older person 'market segment' herself,  Delia strongly identifies with CG's Confident Aging slogan. She has an affinity with young students and knows they want their degrees to include more face-to-face time with older Australians in an effort to address ageism and aging stereotypes. Her skills set, age-appropriate life experience and empathy make Delia a passionate and hands-on member of the CG team.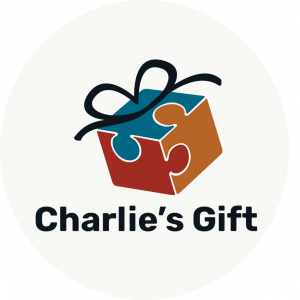 Chris Olsson
Chris is a retired Head Teacher Computing with thirty-eight years of teaching experience. Chris also recently retired as a Training Officer in the Royal Australian Navy Reserves. Apart from the obvious teaching experience, Chris has experience with policy and program formulation with both the NSW Department of Education and the Royal Australian Navy.