In Colin's own words, Colin was just a simple South Sea Islander from Aotearoa. A philosophy he took with him into a lifetime of leisure hours enjoying just about every known water sport. A lifetime that also included a career spanning three decades in the IT industry.
Sally, Colin's wife, describes him as a kind and generous husband, father, and grandfather whose wry humour, cheeky grin, and easy laugh will be sadly missed but forever remembered.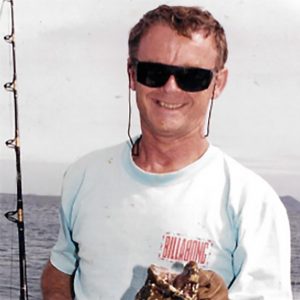 24 February 1943 – 2 February 2019
With sympathy and appreciation to Colin's wife, Sally, his children, family and friends for their generous donation of $700 in Lieu of flowers.
With sincere gratidute Charlie's Gift