COVID and Connection
Establishing Charlie's Gift during the COVID years, where social isolation was becoming the normal, brought its challenges.  An inability to connect with people, recruit volunteers and host fundraising activities to name a few.
We can't  complain though because COVID increased awareness of loneliness and social  disconnction and empathy towards the people who experience it.
COVID showed us that: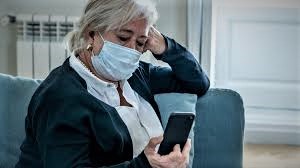 We are all connected.
What effects one affects many.
We are all capable of supporting others.
Our wellbeing relies on the connections we have and ability for our needs being met.
Isolation and inability to access our needs harms our health.
The negative effects of challenges decrease when accepting and adapting to change.
 Charlie's Gift want to to thank all in our community who helped get us, and others in our community, manage through this difficult time.